Everyone deserves a really great cookie.
If there's one thing we all have in common, cookies are definitely it. That's why we make our irresistible bites of bliss without eggs and dairy. Not to be different, but so that everyone can enjoy them just the same.

Bloom Cookie Co. is located at 10350 124th Street, down the stairs next to Prairie Noodle. Tuesday - Saturday, 10-6PM.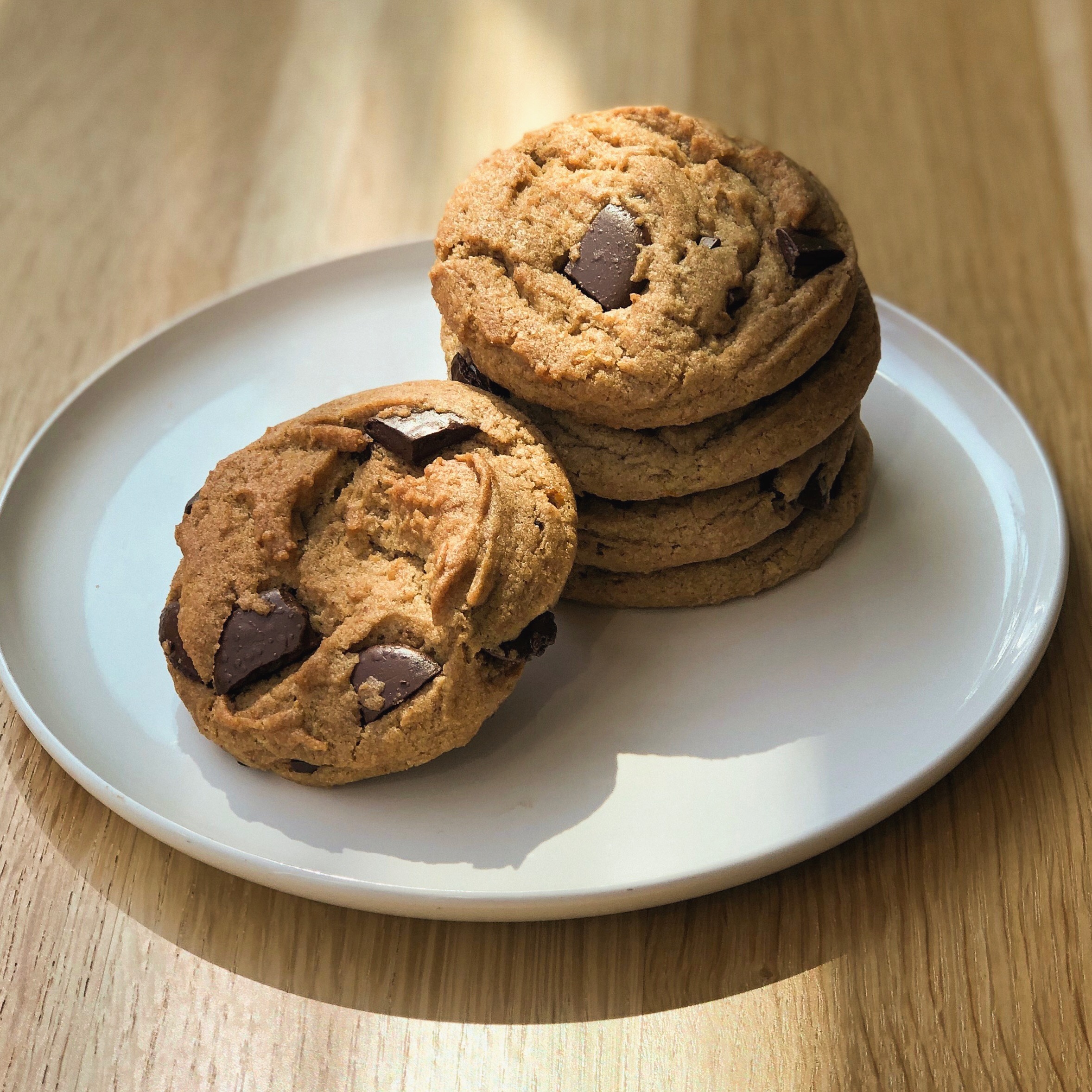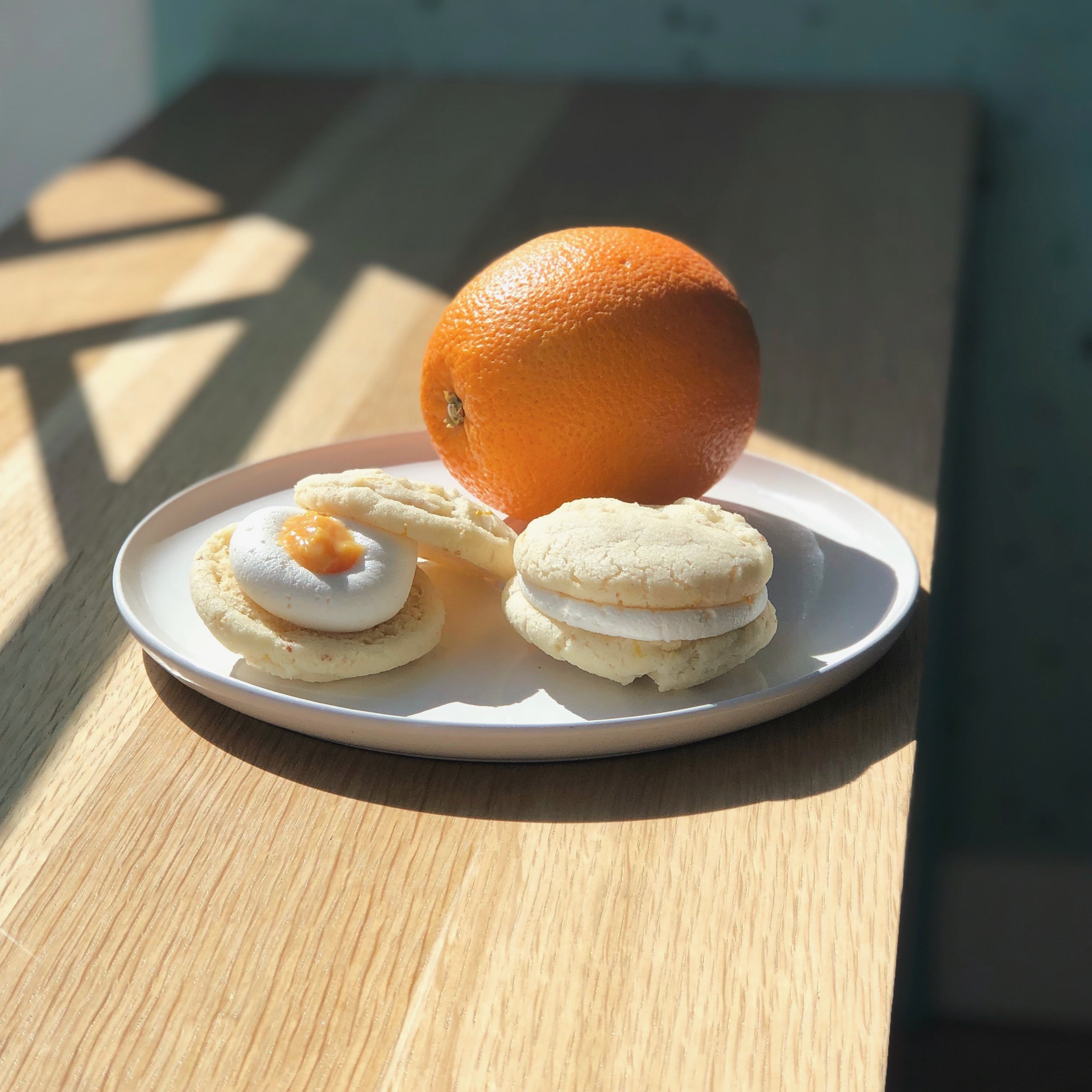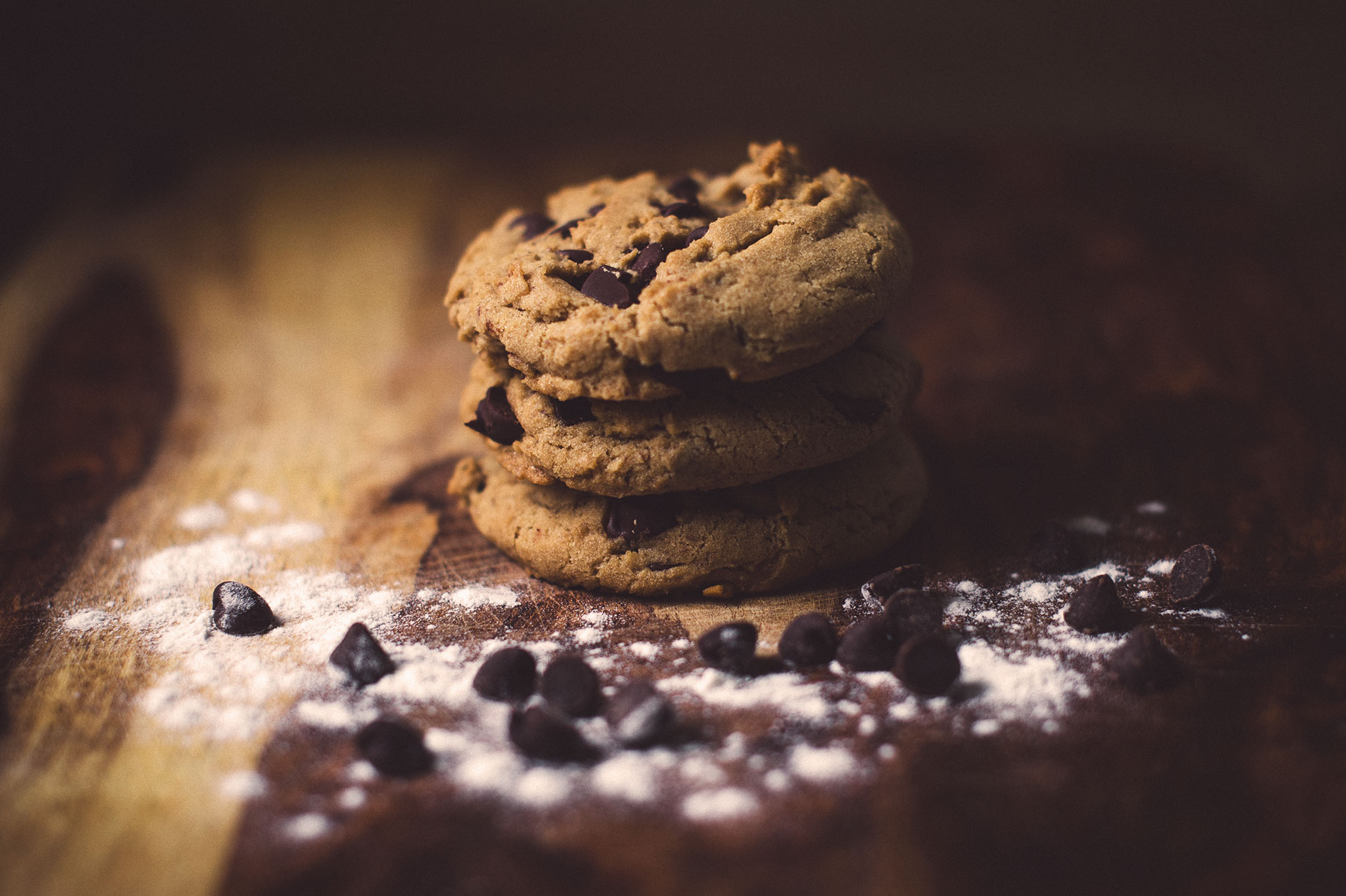 Gifts for any occasion.
Bloom Cookies make a great gift, for birthdays, mother's day, anniversaries or just because. Bloom offers custom gift basket options for all budgets. Our gift baskets also make great corporate clients gifts.
Weddings and galas.
Bloom Cookies are a wonderful addition to any wedding or gala. Whether it's favors, adding to the dessert table or creating an interesting table centerpiece.
 
Contact us if you'd like to talk more about Bloom Cookies being a part of your next special occasion.
Frequently Asked Questions
I'm not vegan.
Can I still eat your cookies?
Absolutely! When we started Bloom Cookie Co. our goal was to make a great tasting product that could be enjoyed by almost everyone, regardless of their dietary choices or restrictions.
We like to see our cookies as an inclusive product, rather than an exclusive product.
Are your cookies gluten free?
No. Almost all our cookies contain all purpose flour. We currently offer one Gluten Sensitive option, the black forest macaroon. This is a coconut based chocolate macaroon and contains no flour.
We mix and bake the gluten sensitive cookies before the rest of the product and try to ensure that they are handled with separate tongs.
Because our kitchen is not gluten free, and the way flour can become airborne, we cannot guarantee our gluten sensitive cookies will not have a bit of cross contamination. We would not recommend them for people with serious gluten allergies such as Celiac disease.
Are your cookies nut free?
Yup! Our kitchen and all our cookies are nut free. We do like to caution folks with allergies that any cookies with additions such as chocolate chips, dried fruit or marshmallows may have come into contact with nuts during processing (something that is unfortunately out of our hands) but we try to use nut allergy friendly products whenever we can.
Does "egg & dairy free" mean that your cookies are vegan?
Yes. Our cookies are totally vegan. We don't use any products that contain animal products at all, including Vitamin D3 or artificial vanilla extract or red dyes (all of which are sometimes made from animal by-products).
As with our commitment to being nut, egg and dairy free, we take our commitment to providing a vegan product very seriously. If you ever have any questions about our ingredients, please don't hesitate to reach out.
Are your cookies soy free?
This is a tricky one. We don't put any soy proteins into our cookies, but the vegan margarine and chocolate that we use to ensure our cookies are dairy free does contain soy lecithin.
We've done a bit of research into this and found that typically, soy allergies are usually attributed to the protein. Soy lecithin does not contain enough soy protein residue to trigger an allergic reaction, and is usually safe for people who suffer from a soy allergy. You can read a bit more here.
Admittedly there is a lot of different information online regarding this subject, so it's always best to err on the side of caution.
Are your cookies sugar free?
No. We use white or brown sugar in all our cookies, with the exception of the Black Forest Macaroon, which is sweetened with agave syrup.
We don't use alternative sugars such as stevia or coconut sugar. We've just found that they alter the flavour of our cookies too much, and don't make a product we're happy with.
Are your cookies healthy?
We get this question a lot. A vegan diet is often seen by some as healthier than a more "traditional" diet containing meat, eggs and dairy. We can't claim to know which diet is better or more healthy. Everyone is different, and needs to make choices that they feel are best for their body and lifestyle.
We will say that our cookies are treats. They are still made with white flour, sugar and fat and like any treat, should be eaten in moderation. We strive to make a delicious and high quality product, but would never want to mislead anyone into thinking that a cookie is a health food.
Can I special order for events such as weddings or birthdays?
Yes! We love doing special orders, and offer a number of different options such as individually wrapped party favours, or catering trays for large groups. We also do corporate gifts and gift baskets.
Don't hesitate to reach out to us to look into special order options. We try and answer emails as quickly as we can, but running a busy full time shop means that sometimes we may answer after a day or two. Typically we like to have about 1-2 weeks notice for special orders.
Shoot us an email at info@bloomcookieco.ca to inquire about special orders.
Do you make decorated sugar cookies?
Nope. We're not opposed to decorated cookies. They're beautiful and delicious, but we're just not that good at making them and don't have the patience to make them as beautiful as they need to be. So we decided to leave them to the experts. :)
Available on UberEats
Love cookies, hate going outside? Bloom Cookies are now available on UberEats, if you are in the delivery range. Available between 10-5:30 on days we're open (Tuesday to Saturday). Perfect for office events, birthday parties, or days where you just don't feel like going out.
Contact
We love hearing from you! Send us a message if you have any questions, comments or requests.
We will try and respond within 1-2 business days.

Please note: Due to scheduling constraints with our kitchen workspace, we require a weeks notice for custom orders.
Thanks for understanding. Bloom Cookies does not do decorated sugar cookies. Sorry for any inconvenience.
Locations
10350 124th Street, L2
Edmonton, Alberta
780 429 0437

Tuesday - Saturday 10-6pm
We are also available at the following retail locations. Support these great companies:
Remedy Cafe
· 10279 Jasper Avenue
· 10310 124 Street
· 8631 109 Street
· 10404 Whyte Avenue
· 1707 Towne Centre Boulevard
· Southgate Mall
The Hexagon Boardgame Cafe
10750 82 Ave
DaCapo Caffe
8135 102 Street

Barking Buffalo Cafe
10842 124 Street
Anvil Coffee House
6148 90 Avenue